Roofing Contractor

Eastern Passage

For unparalleled roofing services that deliver quality, longevity, and peace of mind, turn to DeLeon Quality Roofing in Cole Harbour. We're here to redefine your roofing experience.
What We Do
Eastern Passage Roofing

Services

DeLeon Quality Roofing offers a comprehensive suite of roofing services that cater to both residential and commercial property owners in Eastern Passage. Each service is a testament to our expertise, commitment to quality, and desire to provide the best possible results for our clients.

Our team's certifications by CertainTeed and Velux showcase our ability to uphold the highest standards of roofing installation. Beyond that, our membership with the Construction Association of Nova Scotia (CANS), coupled with our status as a Nova Scotia Housing Approved Supplier and Installer, allows us to serve you with exceptional care and professionalism, ensuring each project aligns with industry standards and surpasses your expectations.
Expert roofers with over 45 years of experience
GAF roofing materials w/50-year warranty
Easy roof financing options available
Certified to install with CertainTeed & Velux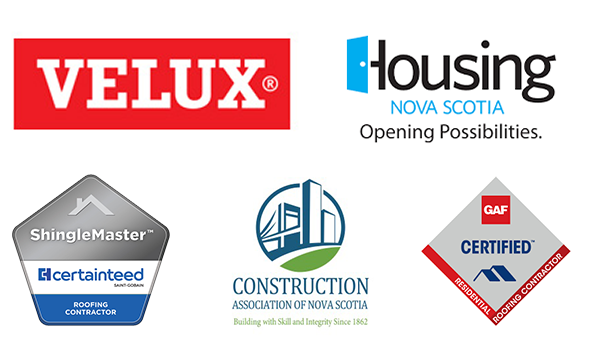 Residential Roofing
Whether you require installation, repair, or replacement, we are the trusted choice for residential roofing in Eastern Passage. Our experts approach every project with precision and dedication, guaranteeing a roof that withstands time and the elements while enhancing the beauty of your home.
Commercial Roofing
Our commercial roofing services are specifically tailored to address the unique needs of businesses, with a special focus on pitched roofs. Backed by our CANS certification, we are equipped to deliver safe, quality, and durable commercial roofing solutions that set your business up for success.
Siding Installation and Replacement
We enhance the aesthetic and protective qualities of your property with our siding installation and replacement services. Every project is carried out with meticulous attention to detail and a commitment to superior results, giving your property the facade it deserves.
About Us
Roofers

Eastern Passage Residents Trust for Quality

With a history spanning over 45 years, our legacy is built upon a solid foundation of exemplary service, unwavering commitment to safety, and customer satisfaction. Serving the Eastern Passage community, our team brings to every project a wealth of experience coupled with an ingrained culture of safety.

Safety isn't just a buzzword for us—it's an integral part of our operations. We uphold the highest safety standards in every project, ensuring the protection of our team and the preservation of your property. This commitment to safety is part of why we've become a trusted name in the roofing industry.

When you need a roofer Eastern Passage residents can trust for high-quality results, look no further than DeLeon Quality Roofing.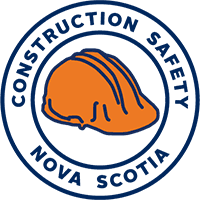 We Take Safety Seriously
As members of the Nova Scotia Construction Safety Association, we take safety seriously. You can count on us to conduct each job with precise safety measures in place to protect you, your home, and our roofers.
Trusted by Housing NS
As active contributors to Housing Nova Scotia initiatives, we are committed to serving our community. We ensure that each project is executed with stringent safety measures, safeguarding our team and beneficiaries. We assist seniors and those in need in accessing government-provided roofing grants, enhancing their living conditions.

Long-time Members with CANS
As esteemed members of the Construction Association of Nova Scotia, we adhere to rigorous industry standards and best practices. Our membership allows us to stay abreast of the latest construction techniques and safety protocols, ensuring we deliver top-notch service while promoting the well-being of Nova Scotia's communities.
We Make It Easy
Easy & Fast Roof

Financing

We make it easy for you to get the roof you need with affordable financing options. With financing options as low as $100 a month with *OAC, we'll help you get the roof you need without the worry of high-interest credit card charges are large lump sums up front.

Here are some of the reasons to consider financing your new roof:
Avoid High-Interest Credit Card Charges
Save your Savings
Protect your Homes Equity
Expands the constraint of a budget
Bi-weekly or Monthly Payment Plans
Example: $109.62 per month is more compelling than $9,000.00
Why Us?
The Roofing Company

Eastern Passage Relies On

When you choose us, you're choosing a trusted partner with an impressive track record and an unwavering commitment to excellence. Our reputation is built on our extensive experience, robust safety protocols, and a collection of certifications that prove our competence and dedication to providing only the best roofing services in Eastern Passage.

We don't just sell roofing services—we provide peace of mind. Our dedication to ensuring customer satisfaction shapes every interaction and service we offer. We work with you every step of the way, guaranteeing a smooth, stress-free experience that culminates in a result that meets and even surpasses your expectations.
Christian Hahn
2023-05-31
The folks at DeLeon were on time and professorial throughout. The estimate given matched the actual cost and their manager, Lisa, was communicative throughout. They did a full roof replacement for our home and garage. I'd recommend them to anybody.
These guys are great! The whole process was quick and easy. Lisa was helpful every step of the way. We were able to get a quote in a matter of days. The guys arrived promptly on the arranged date and were able to tear off the old roof and install the new one all in the same day. Everything was cleaned up and the roof looks great. Thanks DeLeon Affordable Roofing.
It was a pleasure meeting Lloyd & Lisa and the crew. Everyone was professional, timely, courteous, and just great at their jobs. Tim led the roofing crew and did an A+ job of the installation and clean up. We can't imagine anyone in HRM doing it better. Thank you once again for making our roof replacement painless and quick.
James Makonyere
2023-04-21
Great team very responsive, providing solutions and answers that went above and beyond my expectations. Deleon Affordable Roofing possess that certain Nova Scotian charm that's becoming increasingly rare so it came as a breath of fresh air, this was reflected both in their culture and work ethics.
Jackie Chahine
2023-02-13
Lloyd is very accommodating, competitive pricing, cleans up the site, and is very approachable. I would highly recommend Deleon Roofing.
Very happy with my new roof, highly recommended.
Dr. Harvi Millar
2023-01-31
I had some storm damage. I decided to replace the entire roof. The job was very well done and executed in timely fashion. The workers were very professional. Lloyd was very customer-focused and worked with me to ensure my needs were met. I recommend Deleon Affordable Roofing without reservation and will use them again on my future projects. I own rental properties and have to do another roofing job soon. I will be calling the company as my first choice.
Get Started
Get Your

Roofing Estimate

Are you ready to embark on a journey toward roofing excellence? Get in touch with us today for a free estimate. Our team in Eastern Passage is ready and eager to bring your vision of a perfect roof to reality.

DeLeon Quality Roofing has been providing high-quality, affordable roofing services to Eastern Passage residents for over 45 years. With a passion for customer service and a dedication to great results, we're the go-to roofing contractors Eastern Passage can depend on for results.

Experience the difference that our high-quality, safety-oriented, and customer-focused services make. Don't just settle for any roofing service—opt for the best. Reach out to us today, and take the first step towards a superior roofing experience in Eastern Passage.